The snow came to North Carolina and we got around 8 inches in Mebane. It's very pretty and peaceful, especially since our state virtually shuts down for winter weather (or, the governor advises us to stay put...some don't take the warning). I'm not going ANYWHERE!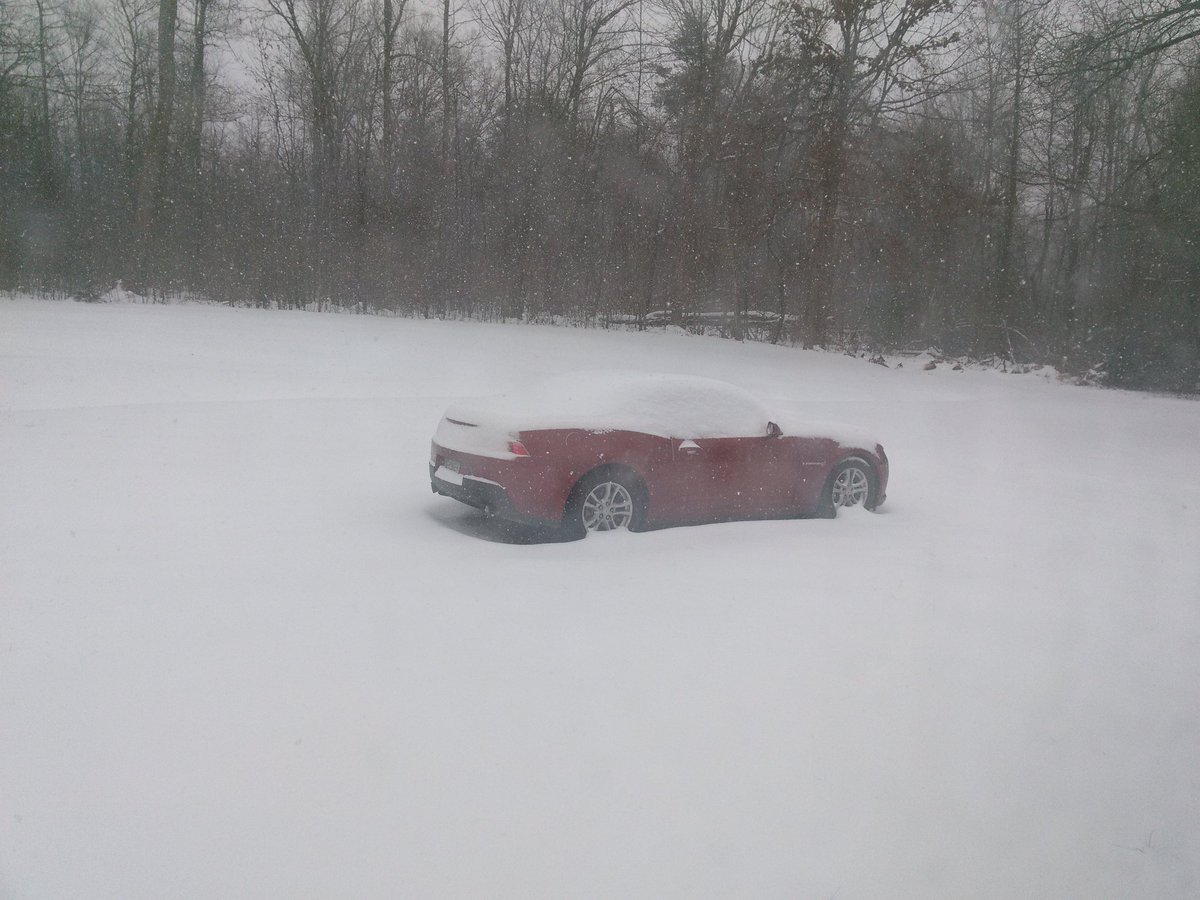 [
More pretty snow pictures!
]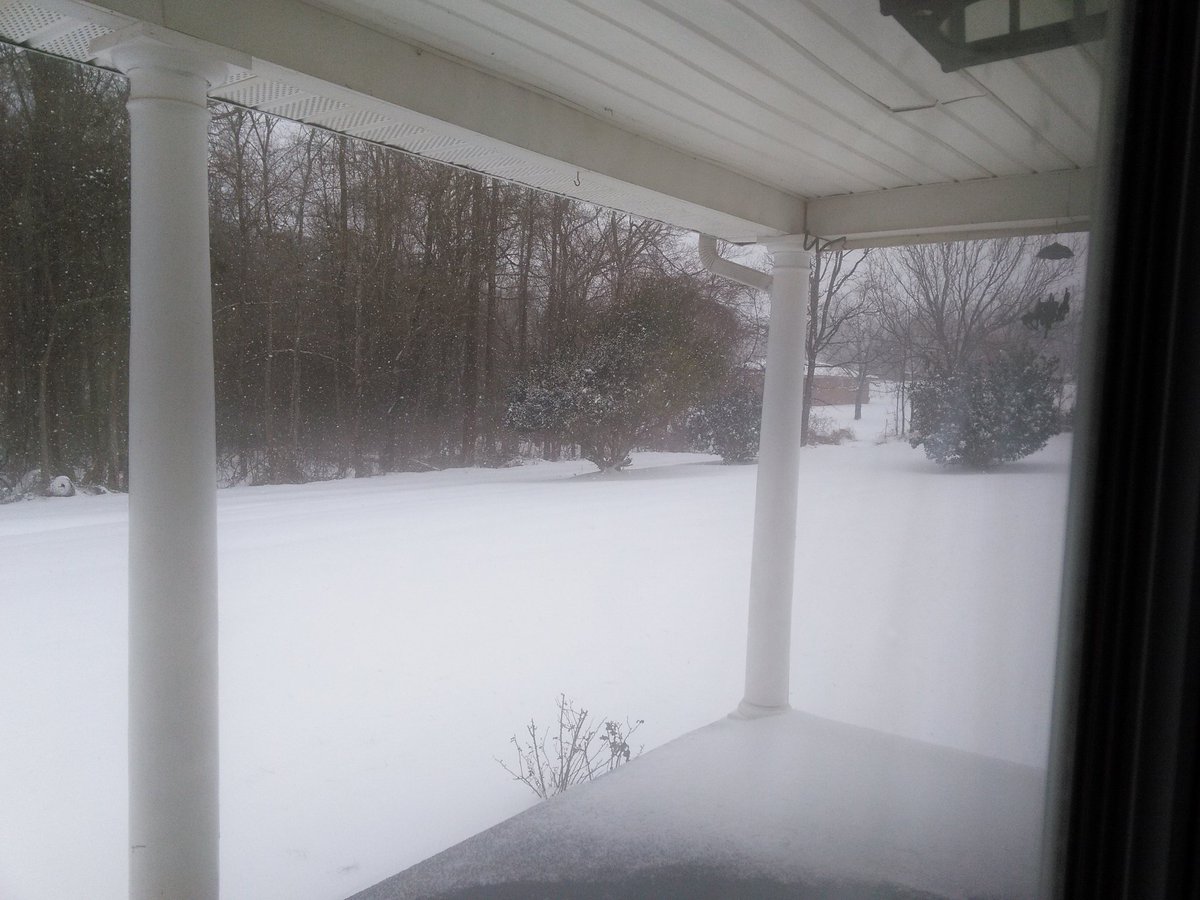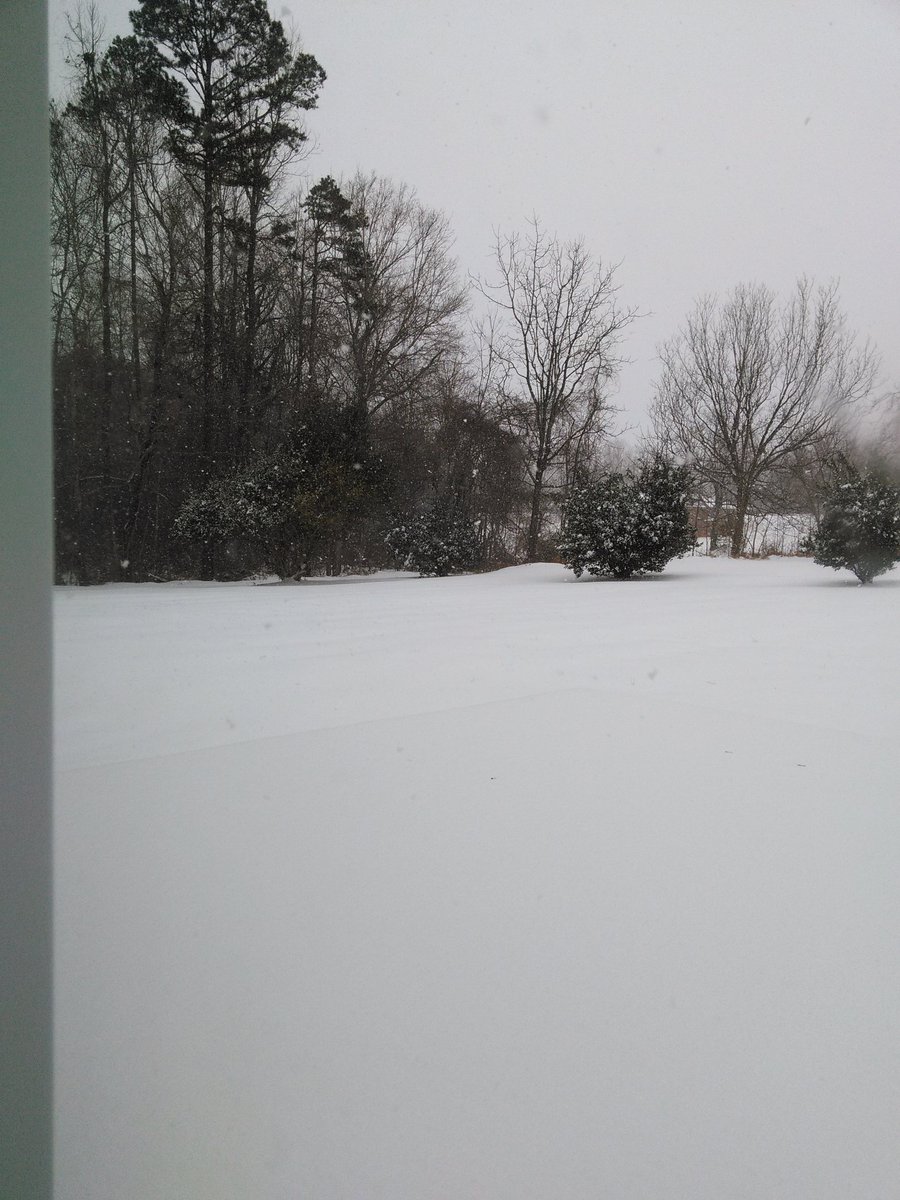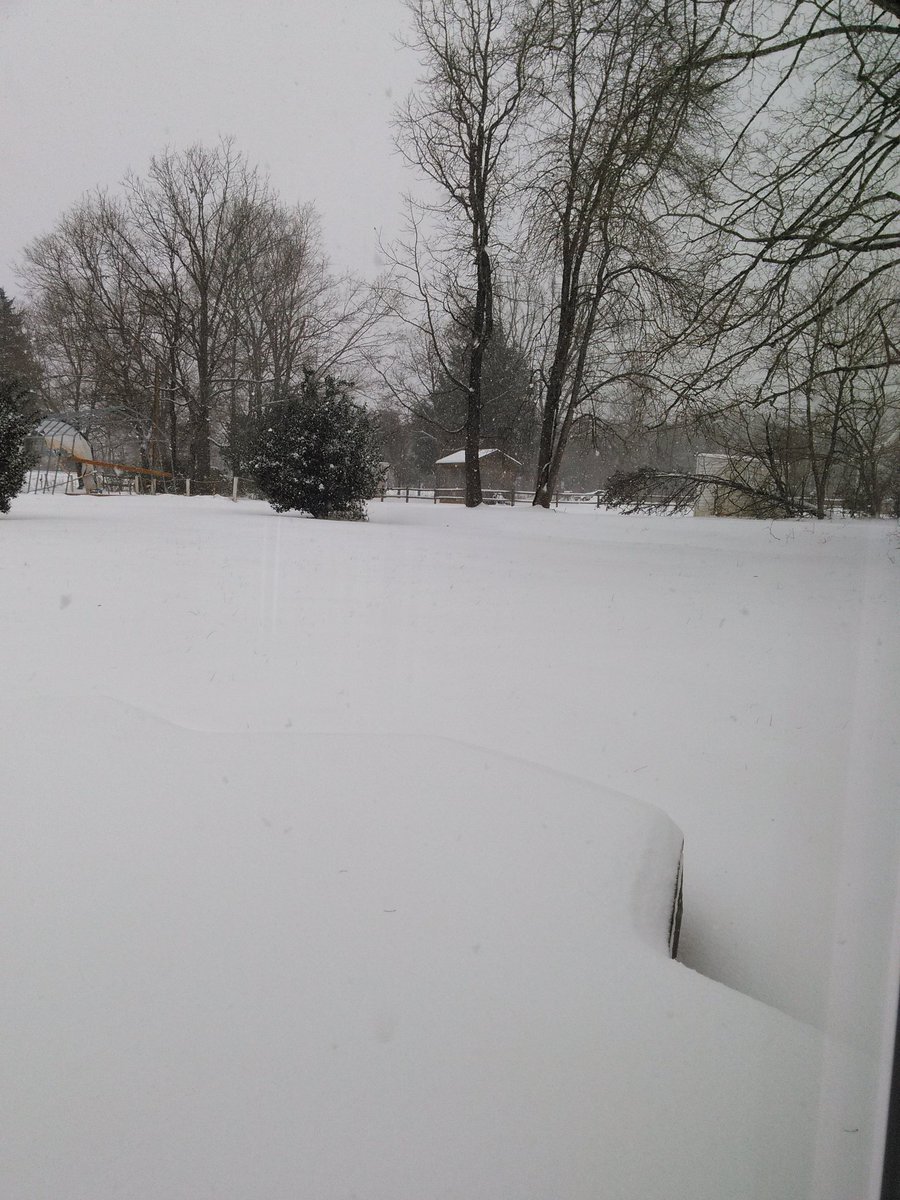 Thankfully we did not get any freezing rain or much sleet, so the trees aren't iced over and I don't have to worry about trees falling on me / cutting off my power for more than five days like the last bad storm. [My parents, on the NC coast, have been without power since this morning, however, so it's getting really cold in their house.]

But the main problem for me, at this time, is the night-time lows that are coming. Tonight's low is 6 degrees and tomorrow night's low is 0 degrees. My kitchen water line is the only one that goes along an exposed wall, which means it's got a tendency to freeze when the temperatures drop. I keep the water dripping to try to head it off, or at least cut down on the pressure should a freeze-up happen, but there are some temperature levels that are just unavoidable for a freeze. After every time it freezes, I have it wrapped again and try to insulate it more. Last time I managed to make it to 12 degrees before it froze, so here's hoping it can hold out for lower this time around :( I fear a burst pipe every time it freezes.

Because of the frigid temperatures and no thaw in sight, the National Weather Service has advised everyone to stay off the roads until mid-day on Tuesday, so there's that. I've watched all my Netflix movies (Born To Be Blue is really good for some Callum Keith Rennie screen-time!), read Kindle books, done an academic journal review, and watched the snow fall. Tomorrow I'll likely do a repeat if weather-releated issues don't arise.