Back in February 2014, I got the most exciting letter that started a fantastic journey for me.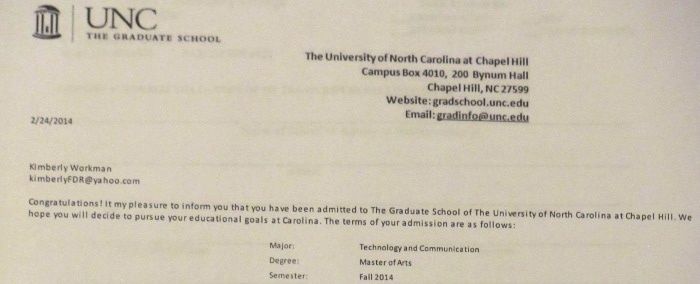 I kept that letter on my fridge throughout my entire grad school career (and it's still there). When classwork and reading and research felt like it was too much, I looked at that letter and reassured myself that I did belong, that I was chosen to do this work and represent UNC's high level of scholarship. And it was exhausting at times, since I was working FT while going to grad school, but it was always exciting. Plus, I got to spend 2.5 years doing fandom research. Getting a Masters degree with fandom ties? Win-win! I had a wonderful thesis defense, and officially graduated in December 2016 (ceremony to be held this May).

Three years after I got my grad school acceptance letter, in February 2017, I got an even more exciting piece of mail.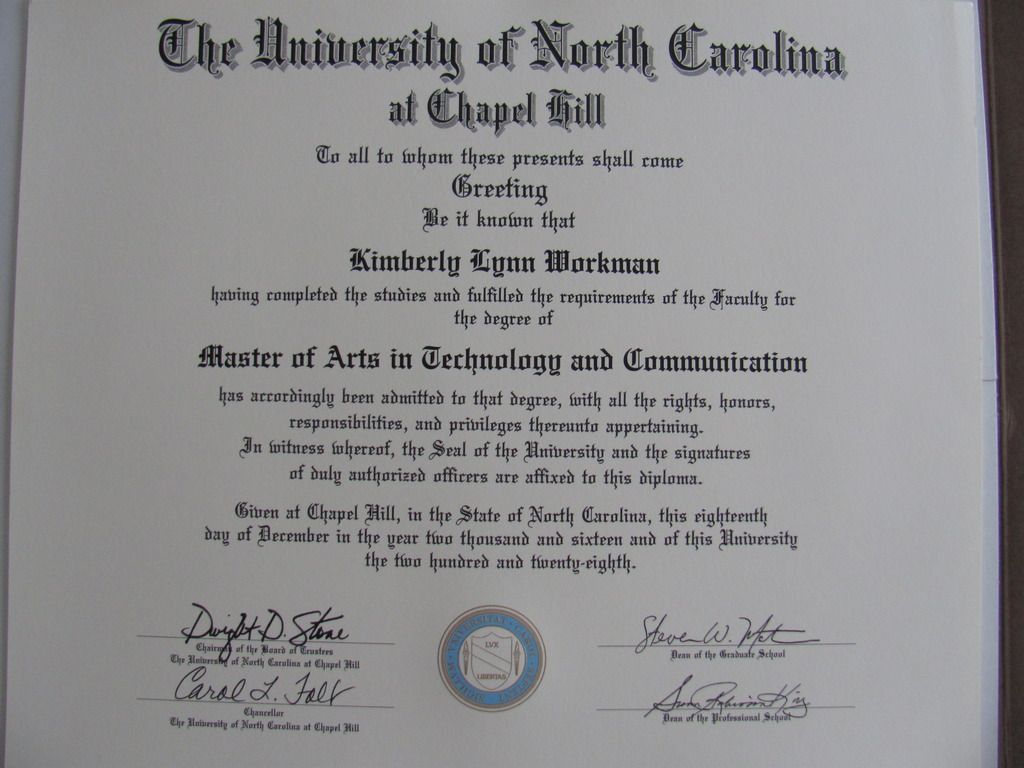 It's been a wonderful journey and I hope that my fandom research does not end. There's so much potential areas of exploration out there, and I'm just getting started :)